Innovative online banking with secure access to your accounts at anytime, anywhere.
Our digital banking has tailored features and functionalities that make banking easier, faster and more efficient.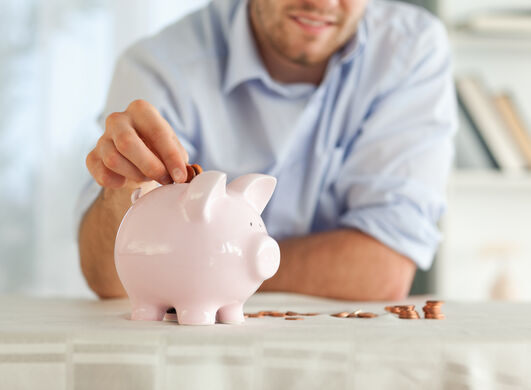 Make your money grow with our large range of savings accounts or make the most of your money through investments. Whether you are a beginner, an expert, or something in between, find out what is best for you.
Whether you need a loan to finance something special, a new vehicle, home improvements, or even a student loan, our diverse range of options are sure to suit your needs. Our aim is to make you feel secure and optimistic about your financial future.
Visa Classic or Visa Premier
Free cash withdrawals in the eurozone
Free account alerts by text per month
Unlimited account alerts by email

Cashback on your AXA Insurance premium (3)
Key, card and identity papers insurance
Smartphone theft, and accidental screen damage
30 day from purchase guarantee in case of damage or accidental breakage*
Buy back service at 50% if you change your mind within 1 year*
Looking to buy your first car, trade up to a better model, or invest in a new vehicle that you have always wanted? Our car loans can be designed to suit your finances and ensure you get the vehicle you want while being financially reassured.
Whether you're buying from a dealership or private seller, our flexible loan options will let you get your hands on your new or used bike without hassle.
Maybe you have a growing family, or you need to invest in a new bathroom, kitchen, or windows… our Home Improvement loan could be the solution for you to start putting your renovation plans into action.
A mortgage to buy your first home, holiday home, or even just a re-mortgage. Contact us to find out more about our solutions and for a personalised illustration.
A LOAN IS A COMMITMENT AND HAS TO BE REPAID. ENSURE THAT YOU WILL BE ABLE TO MEET THE REPAYMENTS BEFORE YOU COMMIT.